16 Beautifully designed printable Scripture Affirmations for Moms!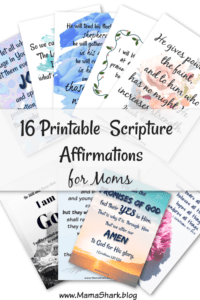 Hang these cards up around the house or bring them to your birthing room.

Great gift for New Moms, and the perfect baby shower gift!
Print them off for your friends or as centerpieces for a church group.
Every mom needs these in her life!
Cards are designed to be 5 inches x 7 inches, but comes as a .pdf so it can be adjusted. To print off as a 5×7 (with or without a border), click Print > then under Paper Size select 5×7.
Try setting them up in these acrylic stands (makes for perfect centerpieces, too)!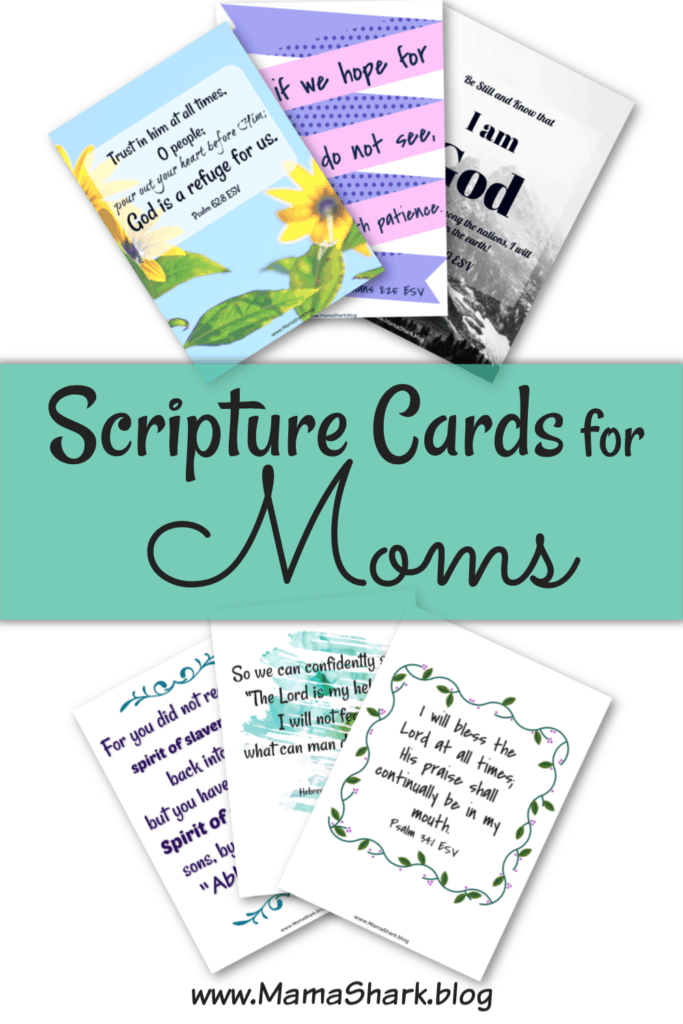 Testimonials: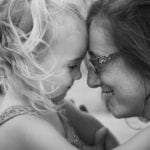 "These scripture affirmations are insanely beautiful! They are so appealing to the eye and can instantly bring peace. As a mother of two and having to accomplish everything else that needs to be done, these affirmations were a great reminder that God is there for us. They are so convenient! You can print them, hang them on the refrigerator, carry them in the diaper bag, or display your favorite one in the car. It's a beautiful reminder that can be taken everywhere!" –Ashley
"Love these prints! A variety of styles and colors and they make really great biblical reminders to place around your home!" –Payton
I hope you enjoyed these Scripture Affirmations for Moms!