An editable (with instructions) printable to help get your kids out the door for school on time and with everything they need- without losing your mind!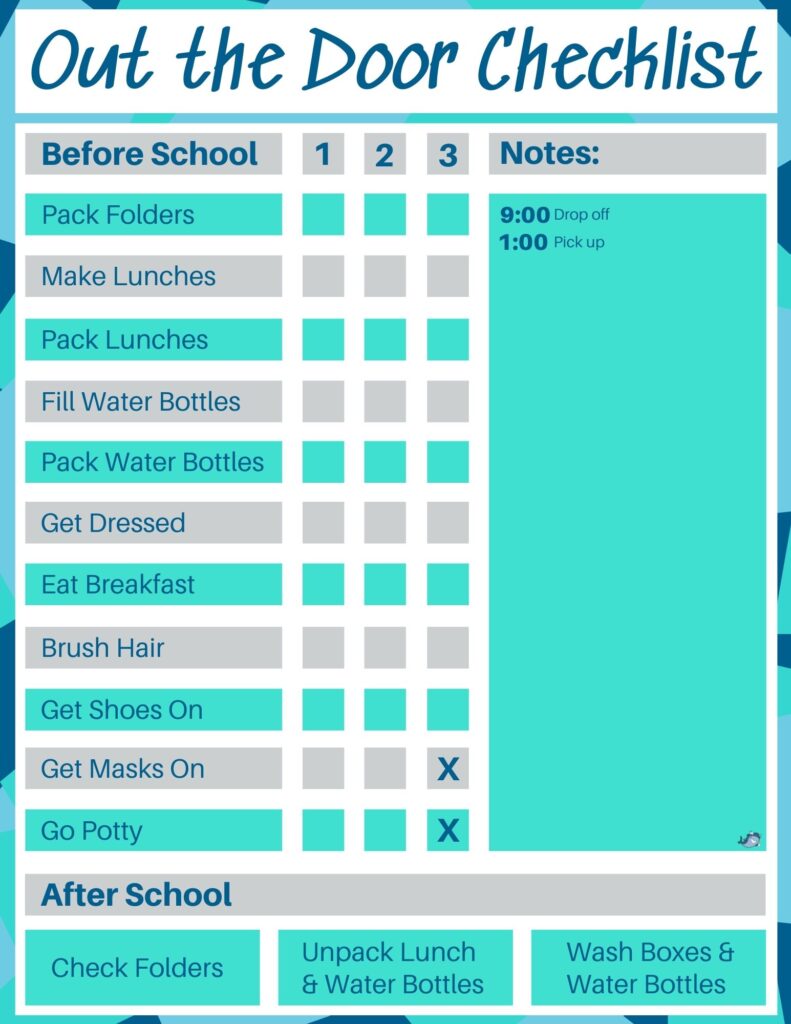 Download Our Fully Editable School Morning Checklist
Simplify your school mornings with this Out the Door Checklist!  In this checklist you'll find a list of common tasks needed to get out the door in the morning, check boxes for up to 3 kids, and a place for notes- plus tasks for when they get home!
But that's not even the best part!
The best part of this checklist is that you'll get it as a template- fully editable and adaptable for your family. Only have 2 kids? No problem. Need to add or subtract or change the tasks? Yes! Add notes, change colors, and more!  Instructions included. 🙂
Love our school morning checklist! It helps me remember everything I need in the morning amid all the chaos. It's especially helpful after we've been sick or on break and need help getting back into a groove!
Get all of these variations and more- plus instructions on how to edit every part of it for your needs!
More great things from Mama Shark!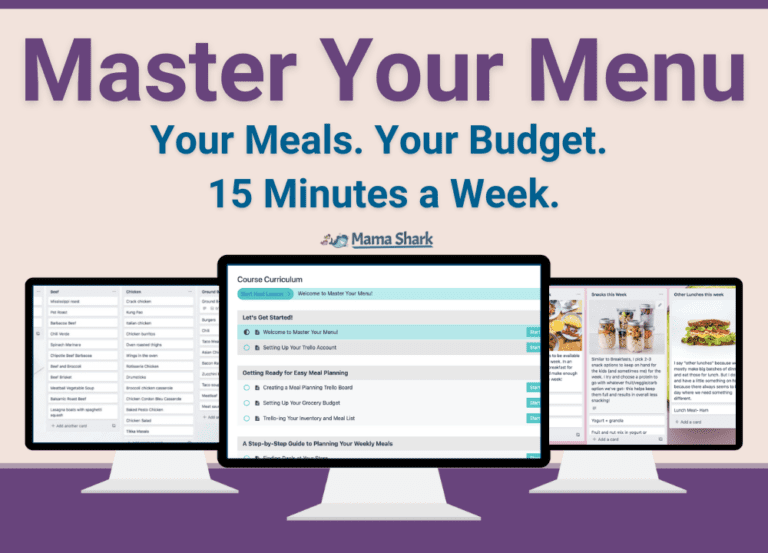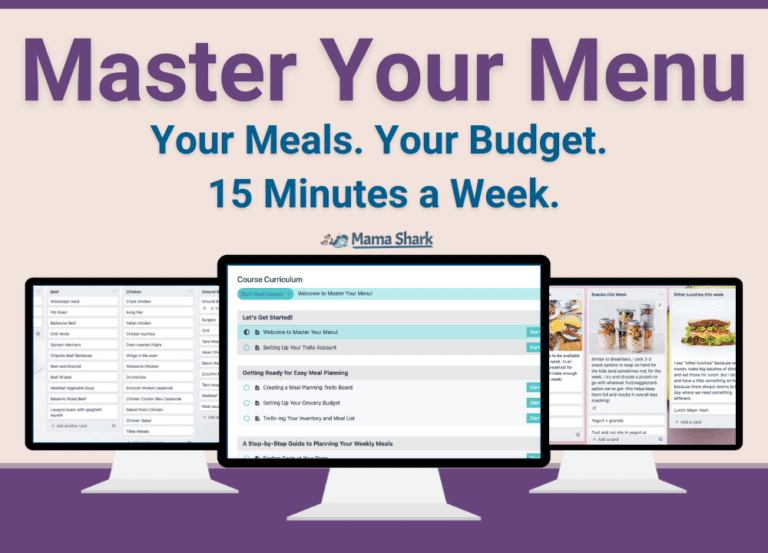 Unlike what you'll find on so many sites, this course doesn't tell you WHAT to eat- it teaches you HOW to create your own menu using a simple, easy-to-learn method.
Allow me to walk you through this strategy for planning your family's weekly meals in just a few minutes a week.
Read More »