Social Media Content Planner
Social Media Daily, Monthly, Content, and Hashtag Planners- all in one editable spreadsheet!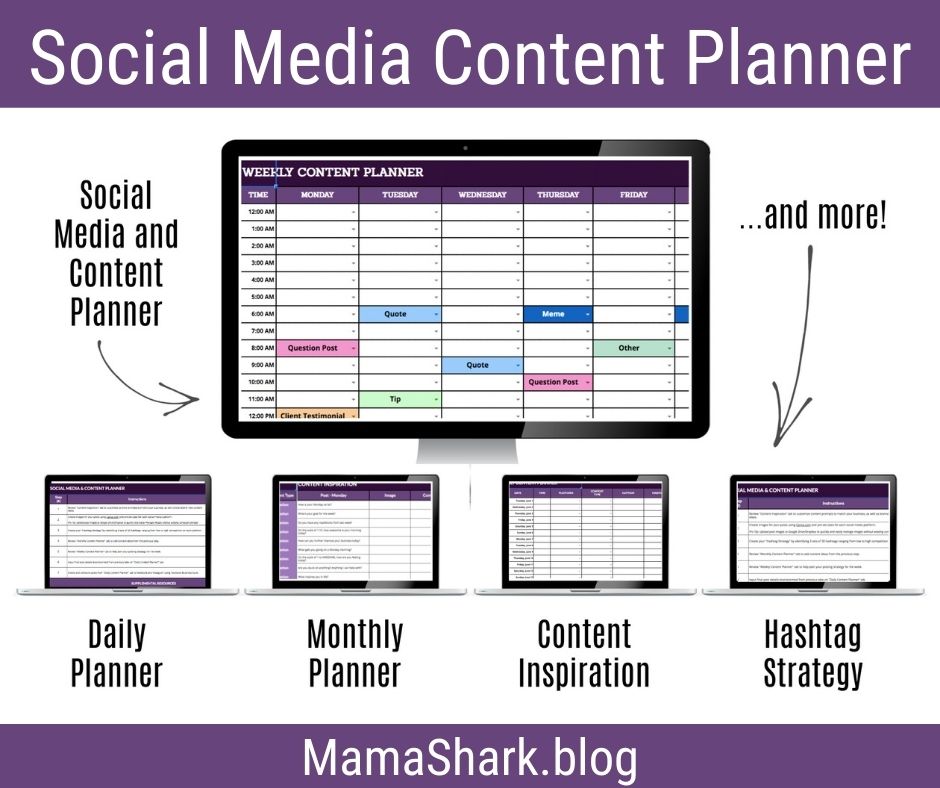 Your Social Media Content Strategy- all in one place!
Overwhelmed by figuring out your social media strategy, scheduling, content, and hashtags?
The Social Media Content Planner is here to help!

Inside this detailed resource you'll find:
Content Inspiration (and a place to track and store what you want to use)
Daily, Weekly, and Monthly Planners (made super easy to use!)
Hashtags made easy for Facebook, Instagram, and more!
BONUS instructional resources to improve your social media set up and engagement!
Mama Shark thought of everything in this Social Media Content Planner. From hashtags to daily posting everything is in one place and it is perfect. It keeps me on top of things so I can focus on other things in my business. My favorite tab is the content inspiration tab because I can never figure out just what to post and Stephanie has it all laid out so I can pick and choose and go from there. Such an amazing resource!
More great things from Mama Shark!
Price: $17 Username:* Invalid Username Email:* Invalid Email Password:* Invalid Password Password Confirmation:* Password Confirmation Doesn't Match Have a coupon?
Read More »