Small Steps, Big Clean eBook
30 Small Steps to Fulfill Your Urge to Purge!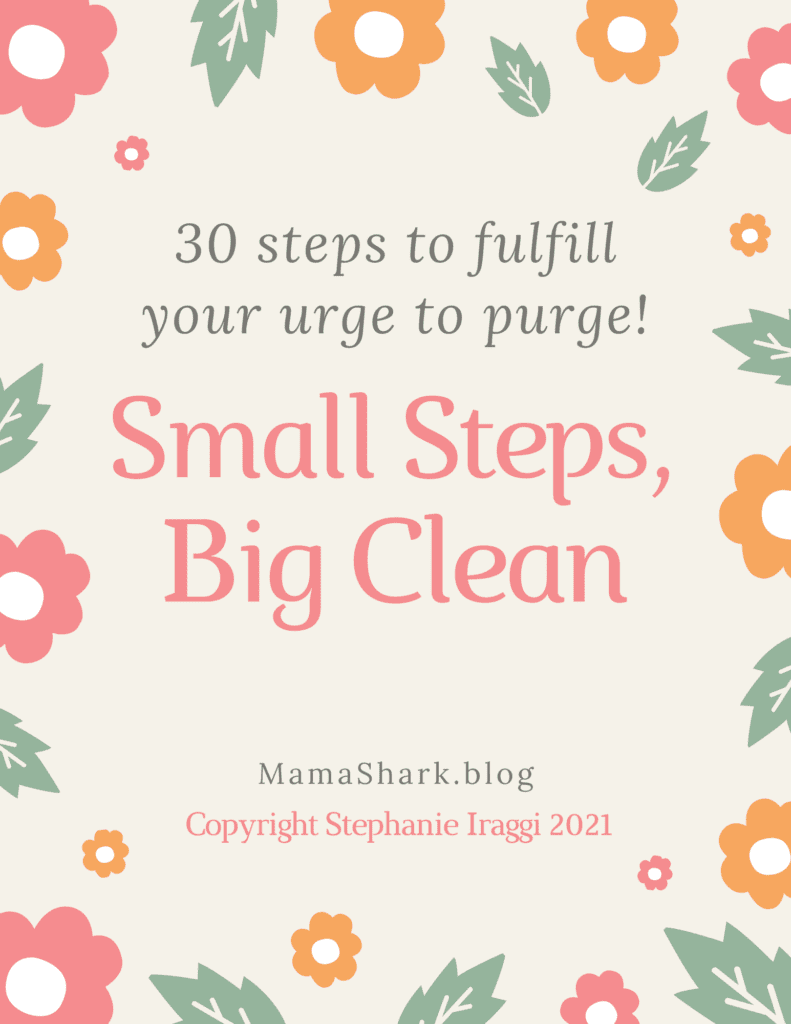 What is Small Steps, Big Clean?
Small Steps, Big Clean is an eBook that came out of a 30 Day Spring Cleaning Challenge I created for my blog audience.

The premise is that now and then most of us feel the urge to purge- and at the same time the overwhelm of trying to figure out where to start.
These 30 Small Steps are a way to skip the overwhelm, have an established starting point, and move through the challenge of cleaning up and cleaning out in a fun, simple way that's doable on a mom's busy schedule.
Stephanie has the unique ability to combine creativity with organization - making it neither a chore nor a burden, but instead a practical and attainable lifestyle with more room for the things that truly matter.
Buy the Small Steps, Big Clean eBook!
More great things from Mama Shark!
Price: $17 Username:* Invalid Username Email:* Invalid Email Password:* Invalid Password Password Confirmation:* Password Confirmation Doesn't Match Have a coupon?
Learn More »