Jesse Tree Advent Printable
A printable ornament and activity sheet that follows the Jesus Story Book Bible to tell the story of Advent.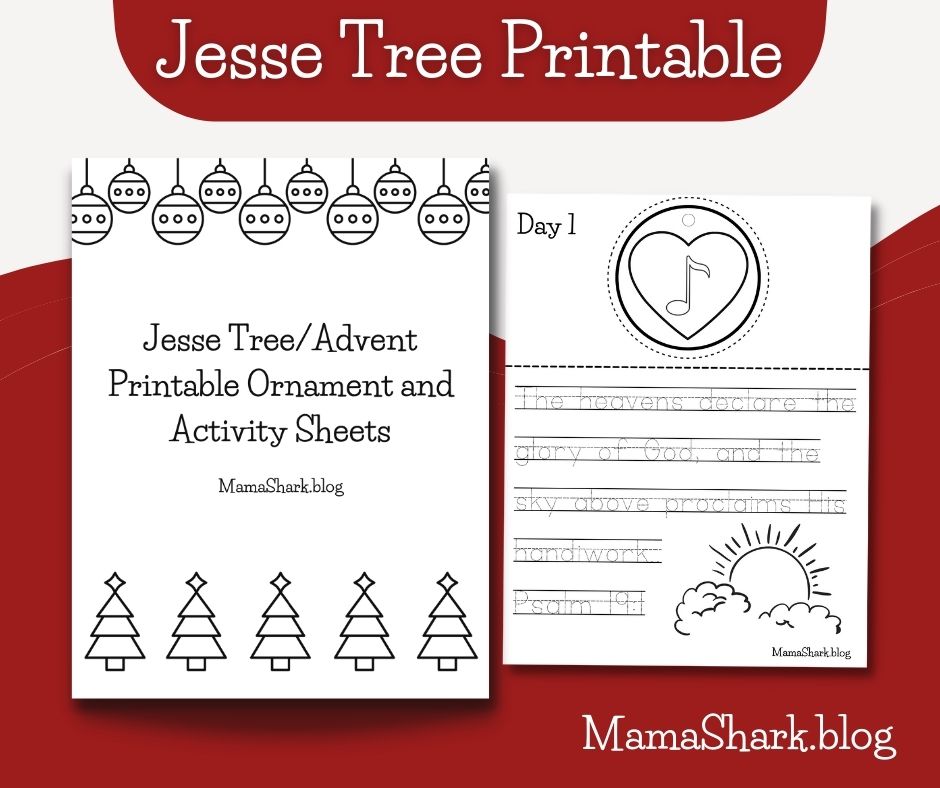 Jesse Tree/Advent Printable Ornament and Activity Sheets
This printable is designed to be used along with the Jesus Storybook Bible by Sally Lloyd-Jones.
Each day corresponds to a story in the Jesus Story Book Bible, starting with the first story in the book and going through the Christmas story.
Each page has an ornament at the top of the page to color and cut out, a Bible verse to trace for copy work, and a small picture to color at the bottom!
"We love these Jesse Tree ornaments and activity pages! Each day the kids can color their ornaments, trace the day's Bible verse, and color the extra image on the Bible verse page, while listening to a chapter from The Jesus Storybook Bible. I especially love how easy this Jesse Tree is for busy seasons of life. As long as I've printed the pages, and gathered our Bible, some crayons, and scissors, we are ready to go! It could be made more elaborate with glitter, paint, cardboard, etc. for the ornaments, too. It's perfect whether you have a lot or a little time available!"
Buy the Jesse Tree Advent Printable Now for $7!
More great things from Mama Shark!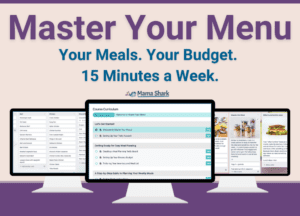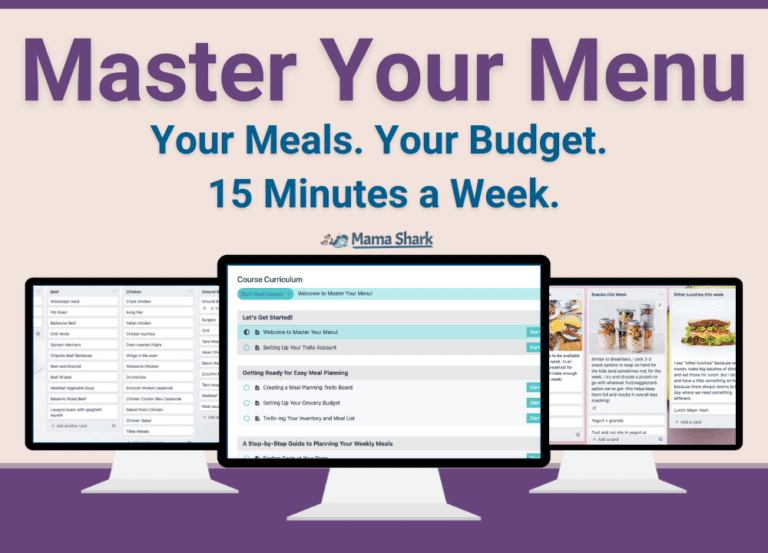 Unlike what you'll find on so many sites, this course doesn't tell you WHAT to eat- it teaches you HOW to create your own menu using a simple, easy-to-learn method.
Allow me to walk you through this strategy for planning your family's weekly meals in just a few minutes a week.
Learn More »