It's 4pm. You're tired. One kid wants to be held non-stop and the others won't quit bickering. And now you've got to figure out what to make for dinner.  You check the fridge and wonder what you can make with green beans and taco shells.  Maybe you should just order pizza…but is that in the budget? Nah, probably not. Green been tacos can be a thing, right?  Maybe there's some fish sticks in the back of the freezer somewhere…
PAUSE. VROLURLURLURLURLURLUR! (that's the noise they make in the movies when they rewind a scene)
Now let's replay it differently.
It's 4pm. You're tired. One kid wants to be held non-stop and the others won't quit bickering.  So you take them outside and let them play while you sit and enjoy the sunshine- because you've already got your dinner planned and prepped. You've got an arsenal of healthy, easy, and quick recipes to pull from, and you planned ahead so that your prepping was done before the cranky part of the day hit. And, you saved so much money at the grocery store this week that you know if you do really need to order pizza- you totally can.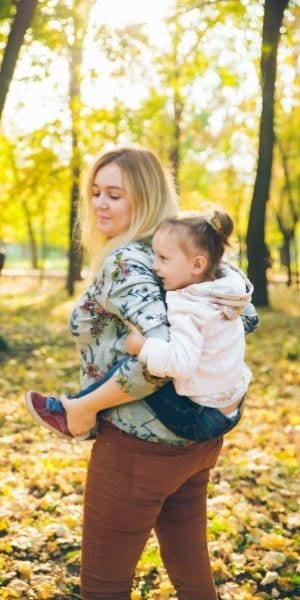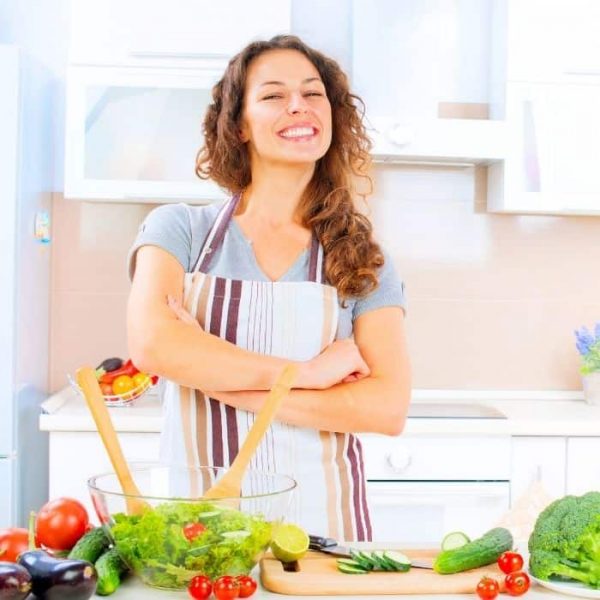 Welcome to the Meal Planning Boss Course.
"What's for dinner?" doesn't have to be a question that sends a sinking feeling to your stomach, and neither does the total at the end of your grocery receipt. 
For a long time I believed that when it came to meals, they could be quick OR healthy OR easy OR on a budget- maybe two of those at most for any one meal- but certainly not all of them at once.

But I'm stubborn and I've worked hard to create a meal planning method that doesn't require giving up any one of those for the sake of the others! As I've used this meal planning method, I've been able to feed my family nutritious meals that don't take a lot to prepare, all while staying within our limited budget ($100-$125 a week).  It's totally possible- and I want to teach you how to do it!

What will I get from the Meal Planning Boss Course?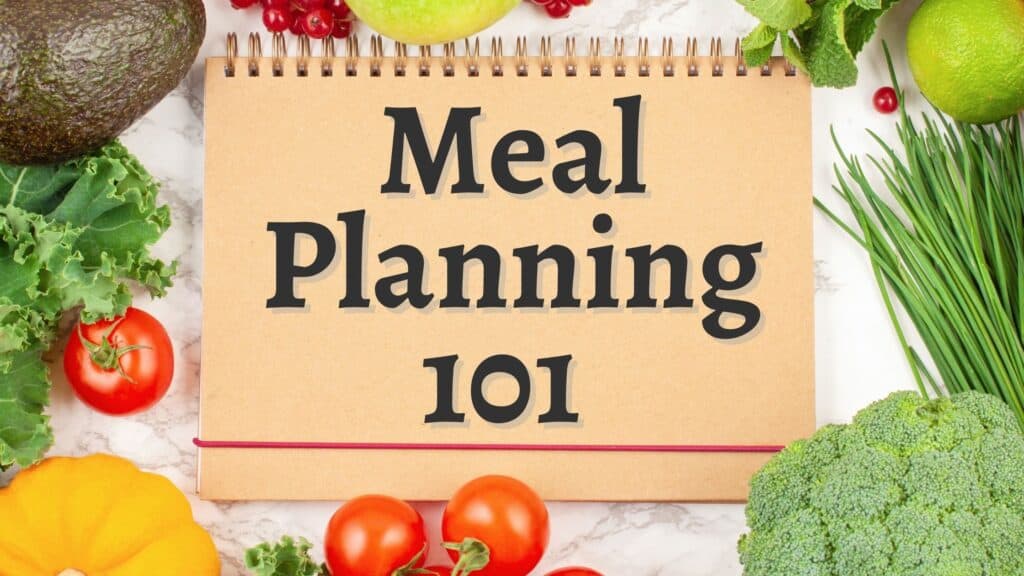 A Step-by-Step Guide to Plan your Weekly Meals
"Give a man a fish and you'll feed him for a day; teach a man to fish and you'll feed him for a lifetime." -Anne Isabella Thackeray Ritchie
I'm here to "teach you to fish" when it comes to meal planning- I'm not going to give you a particular meal plan to follow; I'm going to walk you through learning how to do it for yourself!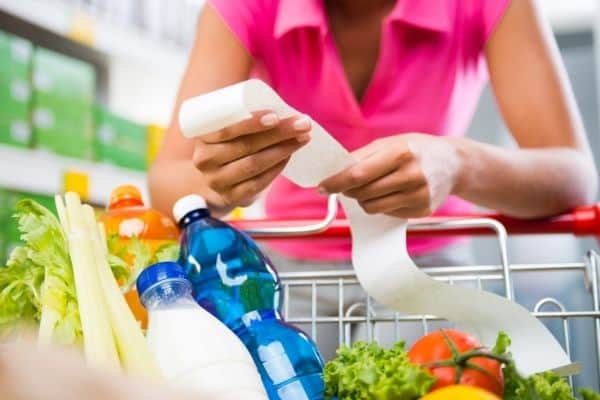 The Know-How to get the Best Deals
I'll give you the ins and outs about sales, coupons, and how understanding some basic marketing tricks can benefit you as you put it all together to save mega moolah at the store!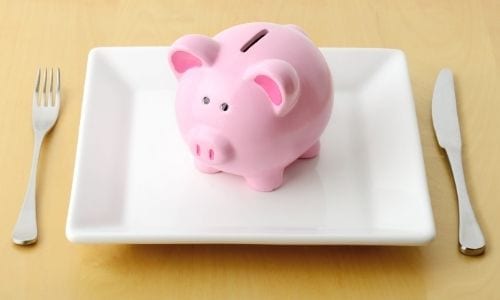 The Keys to Setting and Sticking to Your Food Budget
Knowing exactly how much you have to spend is so freeing!  I'll show you EXACTLY how to know how much you have available for food and how to stick with only spending that much- without sacrificing eating good food!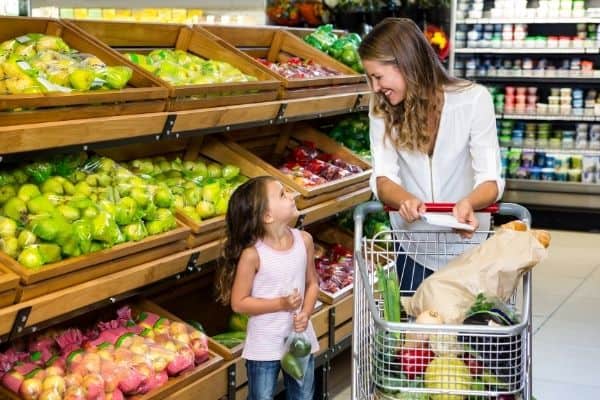 How to Save BEFORE and AFTER the Store
Saving money on groceries is about a lot more than just the time at the grocery store.  I'll teach you what you need to know about saving money before you after set foot in the store- and a whole lot more for afterward as well!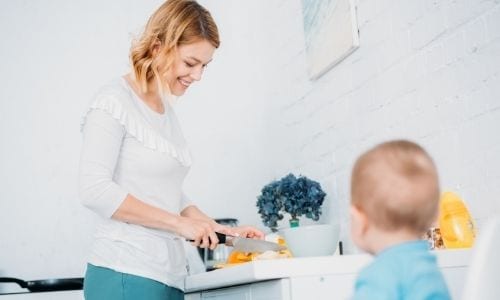 The Secret to Making Dinner with Kids Around
Getting a big meal made when little ones are underfoot can feel impossible.  I've got a whole list of tricks and tips to help!  And no, none of them involve sensory bins.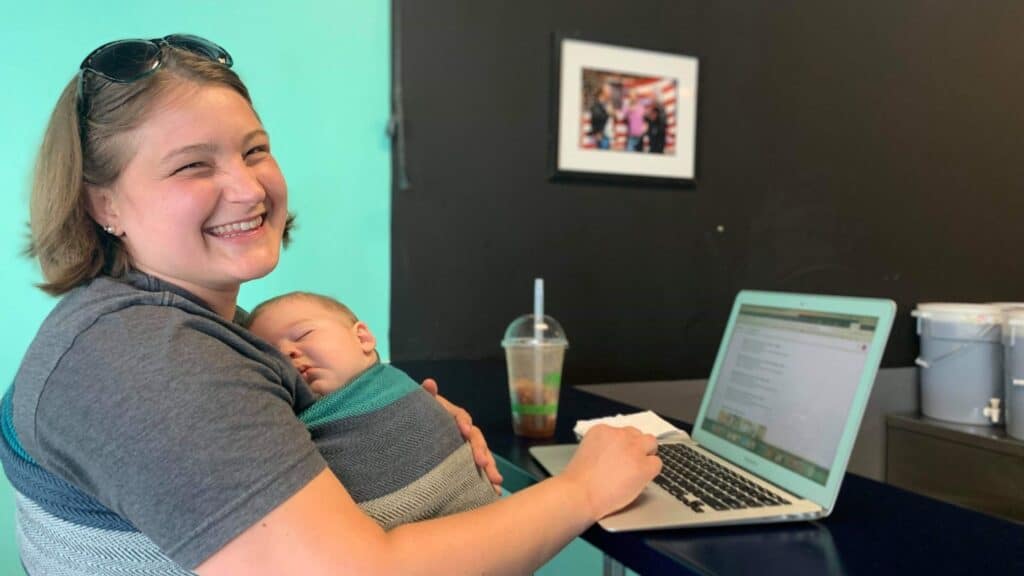 Optional One-on-One Coaching with Mama Shark
Not only will I teach you how to do your meal planning, I'm here to do it WITH YOU! Once you've got the basics down, you'll have the option to sit down together with me (virtually) and plan out a week's worth of meals on your budget and for family's way of eating.  I'll answer your questions and be there to cheer you on!
Stephanie takes meal planning seriously, but that doesn't mean it can't be fun. She faces the challenge of regularly planning nutritious, family-pleasing meals with a system that is flexible yet dependable. In addition, she knows the ins and outs of saving money on both weekly groceries and special recipe needs. Her years of teaching experience allow her to pass on her knowledge with engaging insight. Stephanie's meal planning course is the busy mom's dream come true!
Are you ready to get started?
This EPIC Course is coming soon, but I'm still finalizing the last pieces!  In the meantime- sign up for the Waiting List and I'll send you some awesome free BONUSES!
Food is an undeniably HUGE part of our days, especially as moms.
The seemingly endless need to feed everyone can quickly feel like drudgery- no one wants to live day in and day out like that!  Maybe it's because I'm a bit of a nerd and love the challenge of trying to save time, money, and effort on any task (especially repetitive ones) or maybe it's because I really don't like cooking (so I want to skip as many steps as possible)…probably a bit of both…but I've invested a lot of time into learning how to get healthy meals on the table while spending as little money, time, and effort as possible. 
I'm so excited to have the chance to share what I've learned with you!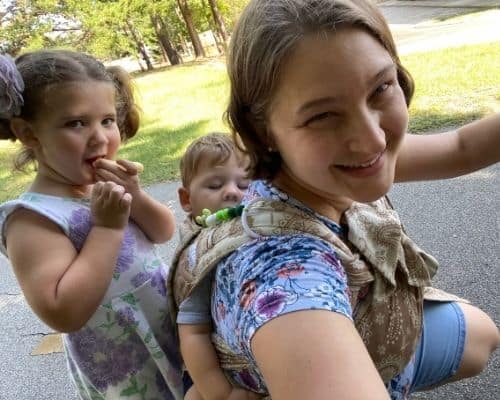 The Meal Planning Boss Course Opens Soon!
Sign up for the Waiting List TODAY and get a FREE Step-by-Step Meal Planning Guide PDF + a FREE Trello Board with 100+ Quick, Easy, Fast Meal Ideas!