How to Set up a Trello Board
First of all: what is Trello? Trello is a free productivity app that works like a to-do list on steroids. It allows you to organize a lot of details all at once in a simple, visual format that is easily edited and adjustable- perfect for keeping track of all things homeschool!
INSERT VIDEO
How Trello Works
So how does Trello work?
Well, first you'll need to sign up with Trello. The process only takes a minute or so to do- easy peasy! And while you're at it, download the app to your phone- having your boards available on mobile is one of the best parts of using Trello!
Next, you'll be presented with setting up a board, a list, and a card. 
Setting Up a Trello Board
Your Boards are the main categories of lists you want to have. For example, some of my boards are my weekly to-do board, my meal planning board, and my blogging information board. In this course, we'll be designing our boards around our homeschool planning!
Here's what a board looks like. You can even choose a fun background from a ton of free choices they have available (or upload your own)!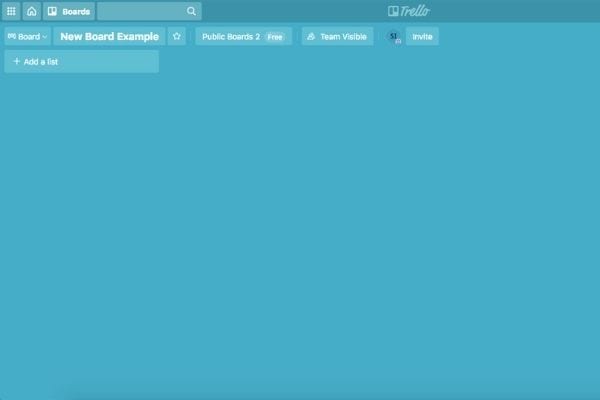 You'll put a title on your board, and decide what workspace it goes on. For example, I have a workspace that is made up of various packing lists, so the workspace name is "Packing Lists"!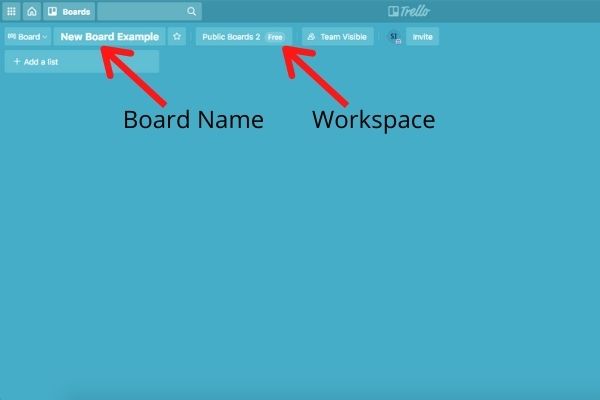 You'll also choose your visibility- whether to have your board as Private, Team, or Public. So if you have a board you don't want anyone else to see, set it as Private. Team boards are great for working within a team of people. And public is, obviously, if you want anyone to be able to see and edit it.
Lists on Your Trello Board
Next up is making a list! Your list can be done a lot of different ways (again, the beauty of Trello!). Some people make lists of "to do", "doing," and "done". On some of my boards (like my weekly to do list) I use time frames- like Monday, Tuesday, Wednesday, etc. or This Week, Next Week, and Later.  We'll look at some different ways to use lists in the next lessons.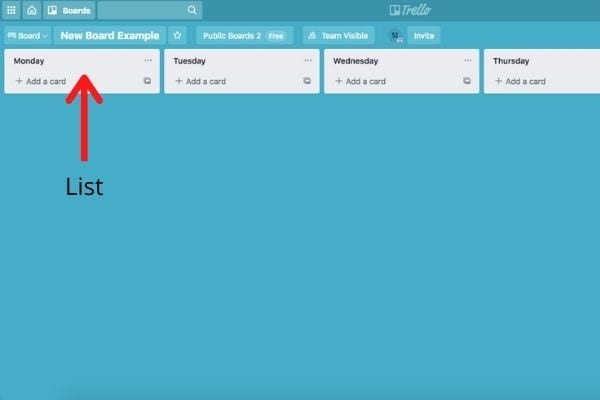 Cards
On your Trello list go your "cards". Think of these cards like index cards or sticky notes- they've got a title on the "front" (and maybe that's all they have) but for some cards you may want more information stored in them and you put that on the "back".
On the back you can include descriptions, checklists, labels, comments, due dates, and more!